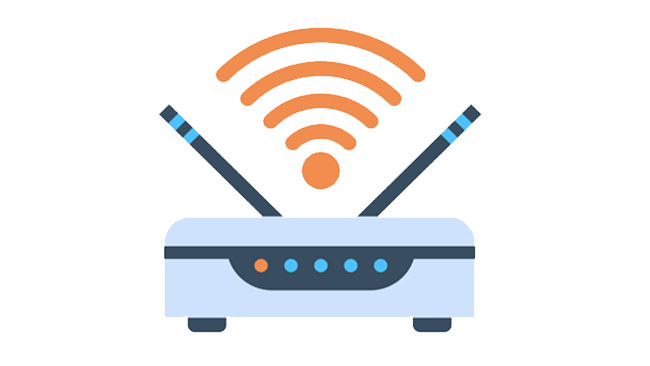 Windows 10 was one of the most stable Windows operating systems used after Windows 8 and 8.1, and with the advent of Windows 11 as new iterations, the problems carried by Windows 10 were also transferred to Windows 11. One of the many OS problems it had was is a WiFi error and with reports over the internet and Reddit where Windows 10 WiFi is constantly turned off automatically, Windows 11 also has similar problems.
Fortunately, they are easy to fix on both of these operating systems, and even the steps for that are similar.
Why does my Wi-Fi turn off all the time?
One of the many things that keeps Windows 10 WiFi from shutting down is the fact that your drivers are out of date and can't handle your hardware properly. Obviously there may be another problem, let's start with a list of things that could cause this on your hardware kit.
Outdated drivers or faulty drivers
WiFi Sense interrupts network settings
Incorrect power management settings for wireless controllers – WiFi and Bluetooth
Buggy AutoConfig Service for WiFi
Remove VPNs or proxies that you do not use
Hardware problems
Repair # 1: Update the wireless and network adapter drivers
The driver update process varies depending on the type of hardware you are using. If you have a pre-built computer or laptop from a company like Dell, HP, or any other brand, your OS installation should come with a driver update utility. Use this to update the driver and you will do it in the blink of an eye.
Manually update drivers on Windows 10 and Windows 11
If you do not have such a utility available, you will need to visit the brand's service portal and follow the steps below. For this example, we will work with the HP support website, but the steps would be similar for all other brands.
Visit HP (or your brand support web portal) and search for your laptop or PC using the model number
When you search for it, you will see a list of available drivers for your machine components.
When you are able to access the list, make sure it exists Network drivers and download them.
After downloading, proceed and install them and follow the installation as instructed.
Keep in mind that the same process will work for any other brand you have – whether it's Dell, Razer or something else. Just make sure you visit the correct support portal for your machine. Do not download drivers from other sources.
Fix # 2: Disable WiFi Sense
WiFi Sense was later introduced in the update line for Windows 10 in version 1803. It basically helps your computer remember and manage public WiFi networks or networks shared by your contacts. It can sometimes interfere with the normal operation of WiFi on your machine and this may be the reason why WiFi automatically shuts down. It is better to disable it because the network will function normally without any problems even when it is disabled.
Follow the steps below to disable WiFi Sense.
Open up Application settings search for WiFi Sense on your Windows device and in the search bar.
Open the result that appears and you will find a screen that looks like the image below.
Disable both on-screen options, and when you do, just restart your computer.
Fix # 3: Disable power management for your WiFi adapter
When your computer's power management settings are incorrectly configured, you can see that the components stop working when your computer is asleep or waking from sleep. It's pretty easy to configure this properly and you just need to follow the steps below.
Open the Control Panel on your Windows computer and go to Network and Sharing Center settings.
Click on Change the adapter settings and right-click on the adapter and open Properties.
When the window opens, it will look like the image below.
Click on Configure button, then go to Power management tab.
When you are on the Power Management tab, deselect it Allow the computer to turn off this device to save power and then click office button.
When these steps are complete, just restart your computer and everything is ready.
Repair # 4: Reset the WLAN AutoConfig service
Windows 10 and Windows 11 have a myriad of services that deal with a bunch of things and things. One of these services is the WLAN AutoConfig service. These services may be misconfigured by a program or a bad driver that you may have. However, they can return to the default work, and for this it is necessary to follow the steps below.
Press on the keyboard Windows key + R button at the same time and this will open Run dialogue.
When the dialog is open, enter it services.msc and this will open Windows services window.
When you open, scroll down and find WLAN AutoConfig option and right click on it and click on Properties. This will open a new window that looks like the image below.
When the Properties window opens, click on the drop-down menu for Startup type and choose Automatic.
Once you choose Automatic option, click on Apply and then OK. Restart the computer and the service will work normally. This will solve the WLAN AutoConfig problem and your WiFi will work normally.
Fix # 5: Remove unused VPNs or proxies
VPNs and proxies work on your computer by creating virtual adapters. These virtual network adapters can often create unwanted problems that will interfere with your physical wireless adapters and prevent them from working properly.
It is always best to clean any of these virtual adapters to prevent the problem from occurring. The steps for removing the adapter are given below.
Open up Control panel and open Network and Sharing Center.
Click on Change the adapter settings and it will show you all the network adapters available on your machine.
As you can see in the image above, there are two virtual adapters for two different VPNs.
Just right-click on the one you don't want and click on Delete option and that adapter will be completely removed from the computer.
Repair # 6 and conclusion: hardware problems, RMA contact
Sometimes to find out the reason why Windows 10 WiFi is constantly turned off, the problem is not related to the software at all and cannot be solved using the steps mentioned above. In these cases, it is always a better option to solve the problem with the support of your brand.
Brands have a team of technicians who can remotely connect to your machine and diagnose the problem for you. Once the problem is confirmed, they can run an RMA process for your machine that will solve the problem at the hardware level.
For people who have hardware problems with the WiFi adapter and their machine out of warranty, I can use an external USB adapter like this one and it will work flawlessly.