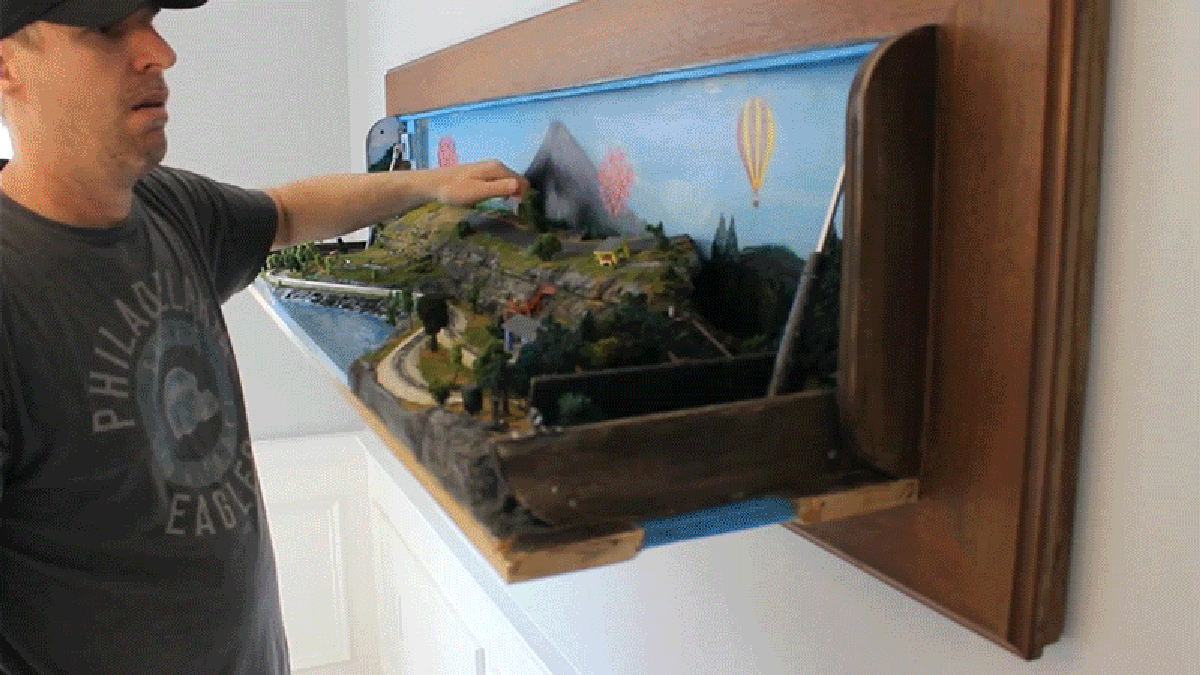 Building an elaborate railroad model seems like a legitimately relaxing and rewarding hobby, but if you don't have an entire basement you could dedicate to a spacious rustic layout, take inspiration from Peter Waldraff which builds stripes on a micro scale hidden in pieces of furniture i other modest pieces of decoration around their house.
The last time we checked in at Waldraff, they made a modest coffee table with a a peak that rotated 180 degrees to reveal an elaborate mountain vignette for four seasons with the N track model of the track winding around the base. The attention to detail was amazing, including the rechargeable battery of Makita power tools inside that ensured the table had no ugly cables revealing its secret, and the extra track that ran around the inside of the table where trains could safely park while the mountain itself turned upside down when not in use.
Waldraff's latest look, detailed in ua a multi-part series of construction videos, is even better camouflaged than the mountain in the coffee table. What looks like a decorative piece of wall art made of wood and blue epoxy is actually a collapsible shelf with an even smaller but fully functional N-gauge railway model, along with trees, shore, roads, people and a folding blind railway line ending in a very small train station.
There are some smart mechanisms used to ensure that the layout can be folded straight against the wall, including two places where parts of the track actually separate and overlap while still functioning well when the track is in operation. The whole thing is powered by 12 AA batteries that not only power a small locomotive pulling two passenger cars, but also LED light effects around the schedule, as well as sound effects that run as a small train rolls through the tunnel.
If you find it hard to convince your family or roommates that a railroad model is an essential upgrade for your home, this is probably a better way to surprise discovering the final layout of the trail. Remember, it is always easier to ask for forgiveness than permission.